2021 Tonic Malbec
Regular price

$37.00
Sale price
2021 Tonic Malbec
Regular price

$37.00
Sale price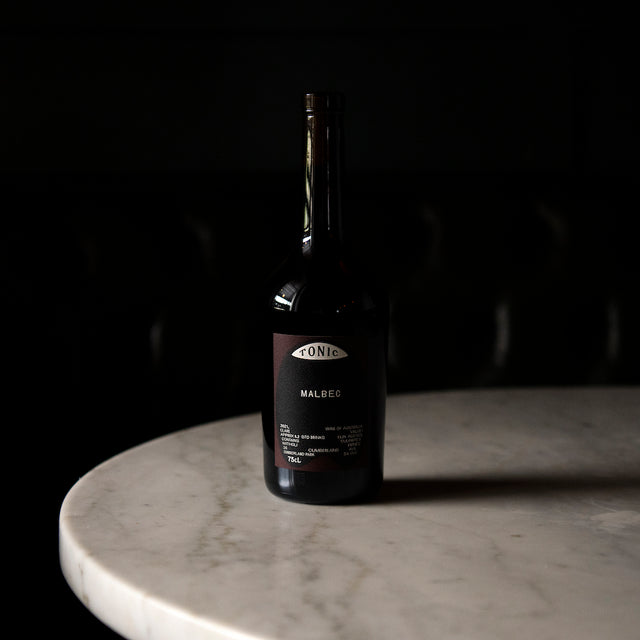 The 25 words or less version: Malbec is often labelled a little 1D. But we've given it the Tonic treatment – there's glossy purple fruits, stacks of power, more complexity. Real classy stuff.
The GB version: I fell in love with Malbec in the Clare Valley; it's an undervalued variety often thought of as a blender, but I think that undersells its uniqueness. I've always found if you pick it early enough, Malbec has this glossy purity of bright purple fruits.
It can be a little one dimensional, so again the Tonic mantra is to introduce more complexity to the variety through our winemaking choices. Similar to the winemaking processes used for Grenache and Mataro, but often I'll give this a little splash of Shiraz just before bottling, as I like the extra dimension of fruit it seems to add.