2021 Tonic Chardonnay
Regular price

$37.00
Sale price
2021 Tonic Chardonnay
Regular price

$37.00
Sale price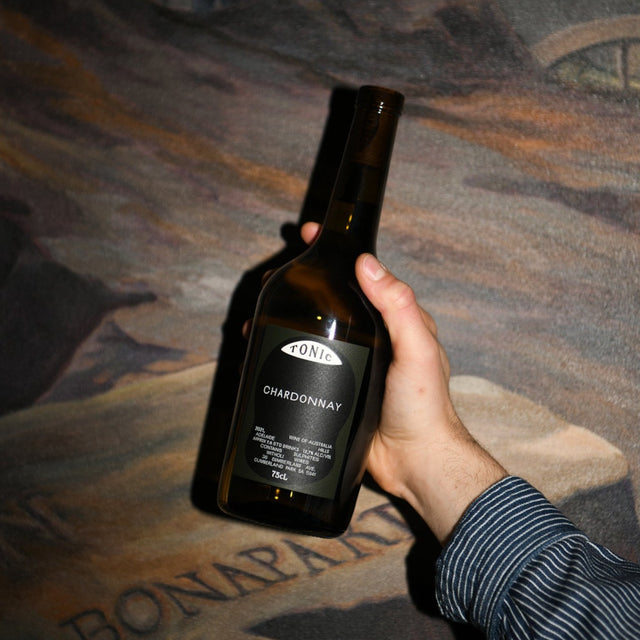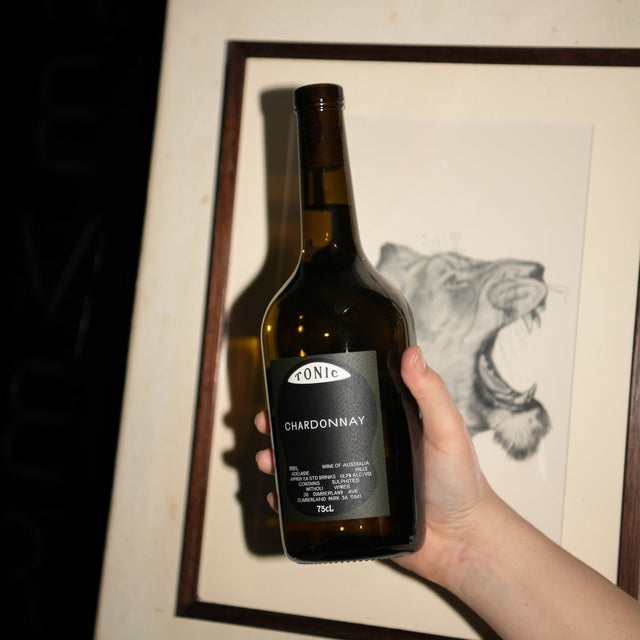 The 25 words or less version: We're on home turf for the 2021 Tonic Chardy — Adelaide Hills fruit makes for a generously peachy and lime-tight white with plenty of CRUNCH. 
The GB version: After the horrific loss of the Bowe Lees Vineyard in the Cuddly Creek fires of 2020 and a quick sojourn in the Yarra Valley, we've returned to the Adelaide Hills. And the home-field advantage is in full effect. 
A very small volume was made in 2021 as we cautiously sniffed our way around the Valley in search of a suitable replacement for the Bowe Lees Vineyard. In the end, it was fruit from a tried and tested lot in Lobethal that we couldn't go past. Quality stuff.
It's a generous wine of lime juice and just-ripe white peachiness — maybe a touch of white floras as a highlight. Who knows? This all mixes with a savoury chicken stock note and a distinct saline edge. The palate is full on entry but quickly tightens with a lick of phenolics which hold the wine in tight. Lovely shape and extension through the back palate. The acid comes along for the ride but this wine is more about the generosity of the Adelaide Hills fruit flavour and a chewy texture. Crunch.