2020 Tonic Chardonnay
Regular price

$37.00
Sale price
2020 Tonic Chardonnay
Regular price

$37.00
Sale price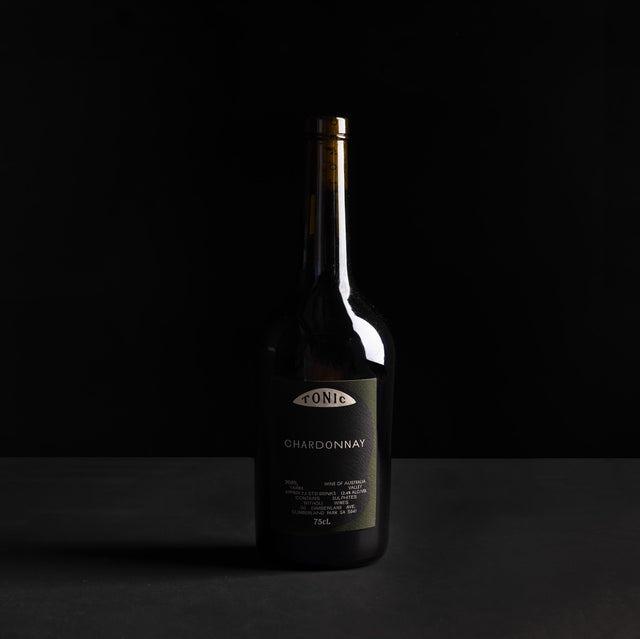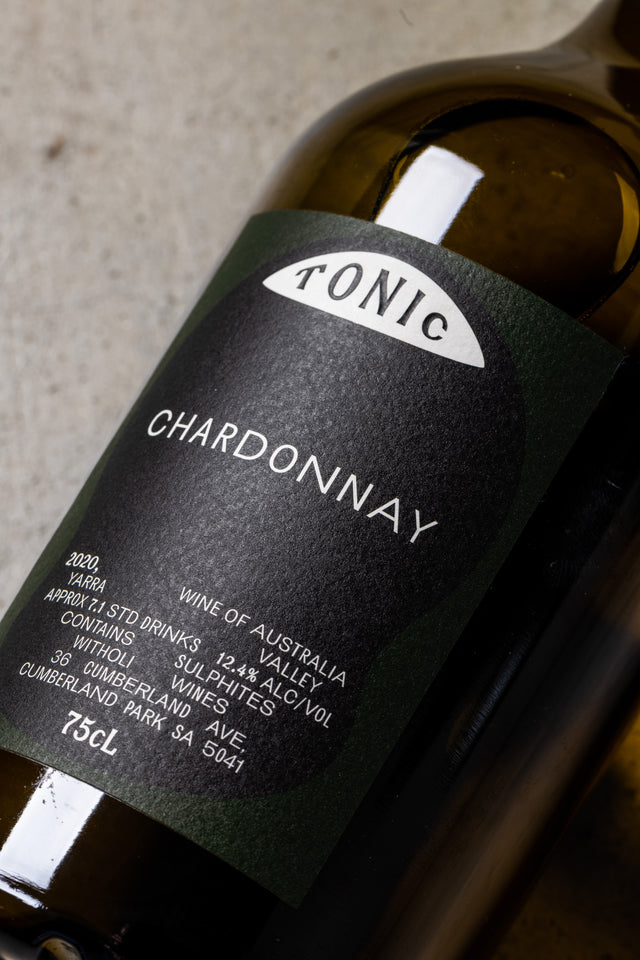 The 25 words or less version: Chardy sourced from the Yarra Valley after our regular vines got devastatingly burnt. Bit more time on oak than usual, full time on lees. Unsulphured, obviously. From heartbreak and hard work comes citrus and crisp Granny Smith, brightness, and electricity. Good one.
The GB version: The 2020 vintage in the Adelaide Hills was pretty bloody rough on all concerned, with a terrible fire ripping through Lenswood and surrounds. Heartbreakingly we saw the loss of the Bowe-Lees Vineyard (our source of both Chardonnay and Nebbiolo). And although we are devastated we can't make wine from this vineyard anymore, we're more devastated for Michael and Ann who lost 20+ years of meticulous work in a very sad single day.
With this fire happening quite late in the growing season, it ended up being pretty difficult to track down Chardonnay in the Hills. So we reached out to some great friends in the Yarra Valley who helped us source some fruit from a vineyard in Coldstream. We were lucky to get a hold of anything, actually, given the agonisingly small crops of Chardonnay in the Yarra in 2020. The whole process was a bit of a logistical nightmare (from which we are only now recovering) with fruit from the Yarra unable to be transported out of the region due to phylloxera.

In the end, the usual process of making Tonic Chardonnay had to be manipulated - it was quite the Auditors wet dream with many forms and i's dotted! We crushed the fruit in the Yarra and shipped the whole juice over to the Hills for transfer to oak and fermentation. From there our credo of benign neglect took over, and we let the juice do its thing. 
We found the wine quite different to the Hills fruit we're used to so it spent more time in oak then usual, on full lees and unsulphured of course, until July of 2021 when it was racked to tank for a couple of weeks before bottling.
It's lighter than previous Tonic Chardonnays, very much in the citrus spectrum, perhaps even crisp granny smith apples. It's very bright with an almost electric feel to the palate.  Lithe and fresh, clean and focussed, long. It's lighter than what we're used to, but we like it (lucky). A very easy to drink Chardonnay from what was, all in all, a tough year all round.